LOCAL LEADERSHIP: SAFEGUARDING PUNTA GORDA'S FUTURE!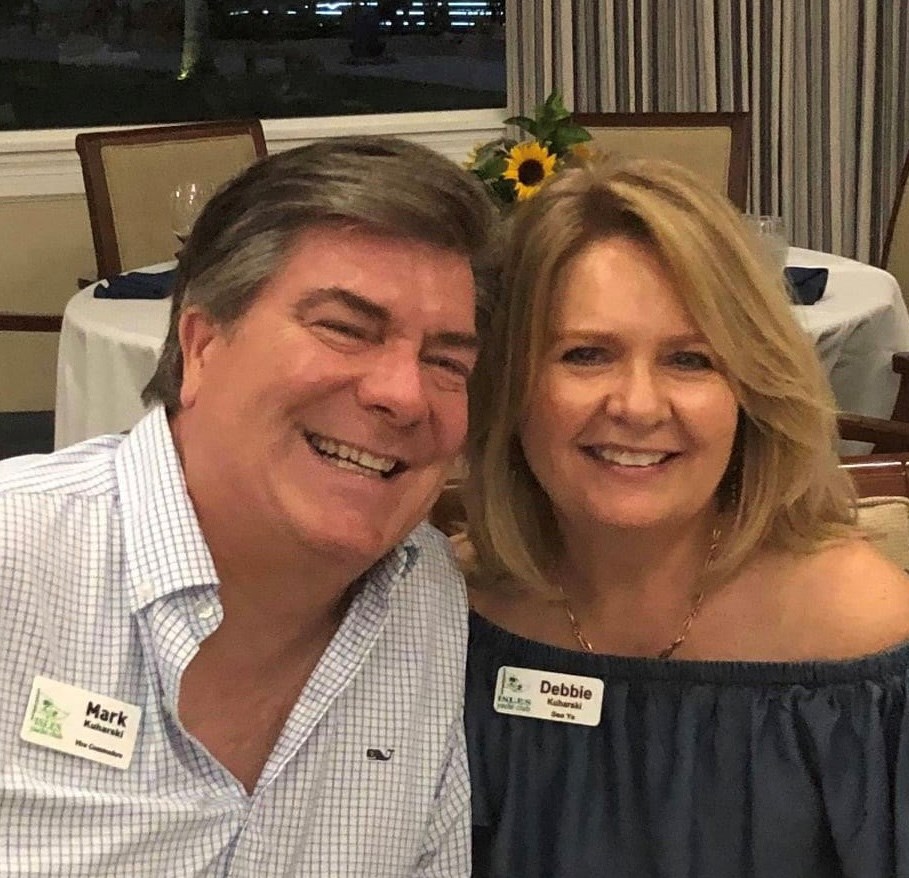 Meet Mark
If you happened to catch the May 17th Council Meeting, you already know that I have filed my paperwork and announced my candidacy seeking a 2nd term on Council. I thought long and hard about this, but in the end the decision was easy. It has been an honor and privilege to serve.

While looking through the files from my last campaign, I found a Q&A from an interview I did with the Charlotte Sun in 2021. Surprisingly almost all of the questions are still relevant, so I updated my answers and am publishing them here and in the "Issues" section of this website.
Why did you decide to run and when?

During my professional career I didn't have a lot of spare time to serve the communities I lived in. This is my opportunity to serve.
My wife Debbie and I have owned 12 different homes before moving to Punta Gorda. All but one of those were the result of corporate relocations. Punta Gorda is the first place we CHOSE to live. We LOVE Punta Gorda! When we retired and moved here, we didn't know a single person other than maybe our realtor and builder. So, I made a real effort to get involved in the community and put down roots.
During my first term on council I was nearing the end of the commitment I made to the Isles Yacht Club four years earlier, and thought I would have the time necessary to be an effective council member. Little did I know then how significant that new commitment would be! But it has been one of the most rewarding and fulfilling things I've ever done. So much so that I'm excited for the opportunity to continue. This time with eyes wide open!
What separates you from other potential candidates? From the other council members?

In a word I've gotten involved. Socially, Debbie and I joined the yacht club before our furniture was even delivered. Almost immediately thereafter, I volunteered to serve on the Board and was subsequently elected as one of the four Flag Officers that make up our Executive Committee, ultimately serving as Commodore. I have also served as a Director of the Florida Council of Yacht Clubs, as a Grant Reviewer for the Charlotte Community Foundation, and as a volunteer on the city's Canal Advisory Committee. Debbie and I are members of the PGI Civic Association, and Sacred Heart Parish. We have volunteered our time and boat to assist with races for the PG Sailing Club, with the Conquistador Cup, and with the Leukemia Cup Regatta. I am also a member of the Punta Gorda Chamber of Commerce.

I've always lived by the maxim: if you're going to do it, do it well. When it comes to being on City Council that means getting involved. And that goes way beyond attending ribbon cuttings and other municipal functions. It means participating in multiple city, county, and statewide committees and organizations. Most of all it means putting in the time preparing for each and every council meeting . . . reading and understanding the mountains of material . . . and soliciting input from a wide variety of trusted advisors . . . because mine is not the only opinion that matters. Like I said, it's a significant commitment.


How does your work experience and time as Commodore of the Isles Yacht Club prepare you for this role?

My career in the automotive industry spanned 37 years, most of which was at the corporate level of a top tier manufacturer. I was a senior manager with a national view of sales, strategic marketing, and product management. Over my career I demonstrated an ability to be pragmatic, to think out of the box, to focus on performance, to increase sales, and to improve brand strength.

My time on the executive committee and as Commodore at the yacht club has enabled me to gain a deeper understanding of Punta Gorda and some of the issues our area faces and the opportunities we have as well. And I also learned a bit about how to manage volunteer groups. Being on City Council and participating in the committees and organizations as I have has given me a much more intimate understanding of the issues and opportunities as well as an appreciation for the nuances of governing such an eclectic place as Punta Gorda.
How does your family influence your motivation to run for local office?

Debbie and I recently celebrated our 42nd anniversary. Yes, I robbed the cradle! She did too. Debbie is the most loving, supportive person I have ever known. She completely supports my run for council.
Is there anything I haven't asked you that you'd like to share?

I will have more to say, of course, as the campaign progresses. I do feel that the city is making great strides and is moving in the right direction. I'm excited for the opportunity to be part of the effort.