LOCAL LEADERSHIP: SAFEGUARDING PUNTA GORDA'S FUTURE!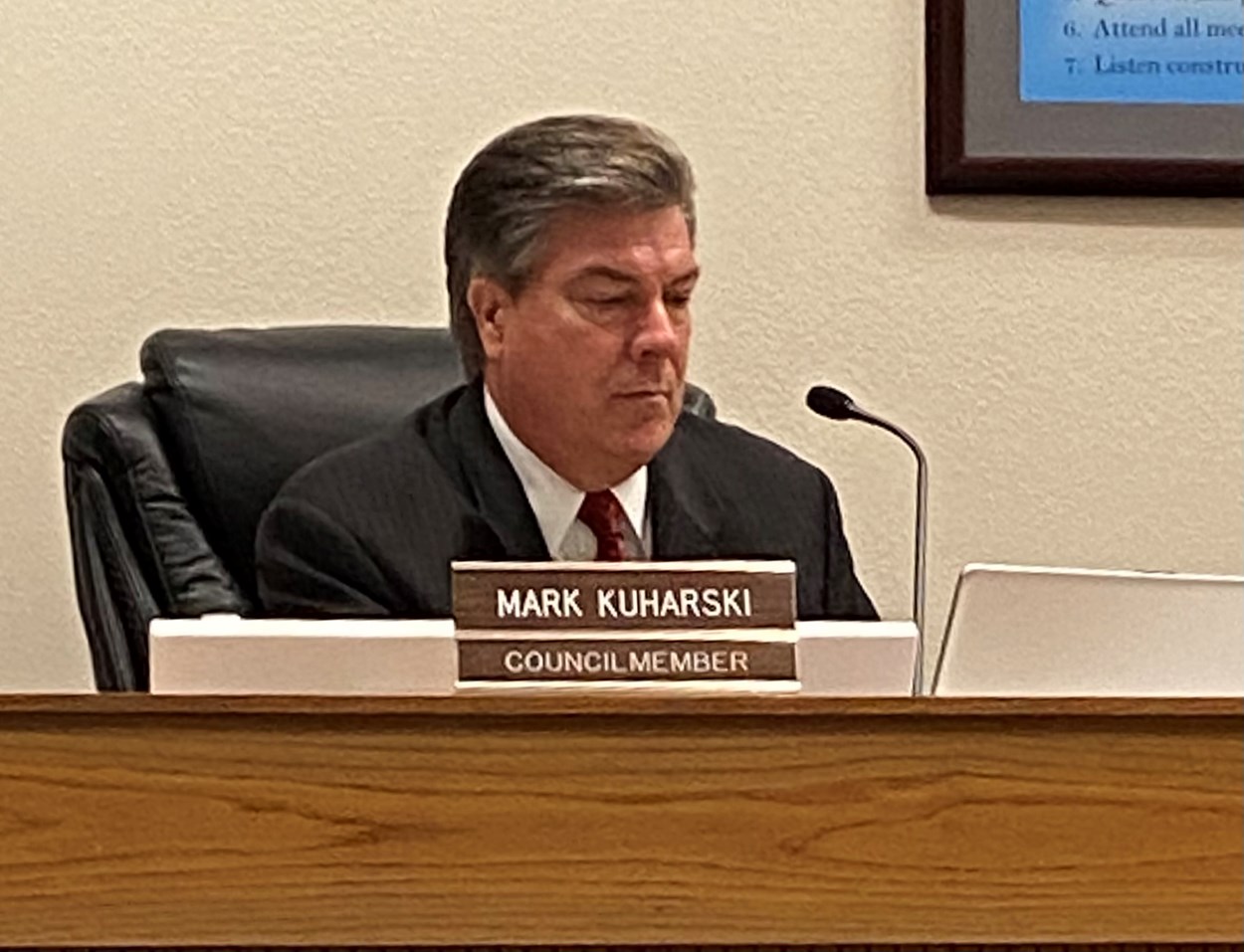 Issues
While looking through the files from my last campaign, I found a Q&A from an interview I did with the Charlotte Sun in 2021. Surprisingly almost all of the questions are still relevant, so I updated my answers and am publishing them here and in the "Meet Mark" section of this website.
Over the past five or so years, there has been a lot of focus on progress -- biz development, downtown building heights, etc. -- while maintaining the city's hometown charm. Do you think the city is on the right track? What would you have done differently?

I have identified three themes which I will emphasize during my campaign: Integrity - Accountability - Responsibility. Family is also important to me. Family means several things to me. In addition to the importance of my personal family, it also means that we are all working together and that we all recognize we are fortunate to live in a wonderful place like Punta Gorda. Because of this, it is imperative that we make sure our city's unique lifestyle and charm are preserved.

I'm not sure how many current residents were here pre-Charley or remember what Punta Gorda was like back then. I personally wasn't and don't, but many of my advisors were and do. And I know what my first impression was. The truth is, pre-Charley Punta Gorda may have had a lot of charm and character, but it was also a little run down and tired. Charley gave us an opportunity to do some spring cleaning. Residents came together as a family and TEAM Punta Gorda was born. TEAM did an amazing job of guiding the rebuilding of our beautiful little town while maintaining its character. Much of what I saw the first time I laid eyes on Punta Gorda was the result of their efforts and what I saw is why I chose to move here. More than 20 years later we're still rebuilding and there's more work to be done.

I am a firm believer in honest smart growth. Height is only one aspect of the puzzle. But it's the easiest to focus on because it's a number. What's more important in maintaining the charm and character of Punta Gorda is the architectural design and "wedding cake" setbacks. More height means more density which requires more parking. Unfortunately, in Florida you can't go down, so you either have to go up, or locate the parking elsewhere, or both. That's why I've been advocating both to build a parking structure in front of the convention center and to find a reasonable compromise on height.


Speaking of parking, what about boats?
Punta Gorda is a "boating community" yet we're several hundred permanent slips short of what we need and it's not easy to enjoy downtown by boat because there are so few places to tie up for a few hours. That's why I've been advocating for more day docks and slips as part of any waterfront development.

Progress is inevitable and we must be innovative in preparing for the future. The risk of not moving forward is regressing back to what Punta Gorda was before Charley. I believe in responsible, thoughtful growth based on thorough, inclusive planning. We must be smart. I feel the city has done a good job of gaining community input and socializing the plan. I think we are on the right track.
How do you feel about the development downtown? Should it be more residential, more business, mixed?
The city's tax base is north of 90% residential. We have been seeking additional development in the downtown area since Hurricane Charley. And, while some progress has been made, more remains to be done. The trick here is to make sure we do this smartly and in a way that complements our identity rather than detracting from it.
To further my comment about maintaining the quaint and charming character of our wonderful city, it's really not about the buildings, it's about the businesses. We can only have a healthy business community if they have affordable space (and space period) to operate from. According to the Chamber of Commerce, Punta Gorda is seriously lacking in both. If you build it, they will come.

I believe in a vibrant, active downtown that is a destination for residents and visitors alike. Mixed use seems to make the most sense to me from a financial perspective and the diversity it affords will be more stable.
What are some of your thoughts about expanding business development to the Jones Loop area?
We know that our business and residential tax base should ideally include more tax revenue from business. Our long range goal is 25%. Thus, we need to attract additional business. But we have to do this in a way that is intelligent and smart. So, the area around Jones Loop presents us with an opportunity to expand the city's business footprint while maintaining the charm of our downtown area. In order to attract the businesses we want, there first has to be enough "rooftops" to support it. In this case, we need the "egg" in order to get the "chicken". That's why you're seeing a lot of higher density residential development out there recently. The "chicken" is coming.
What changes would you pursue in regard to the boating community that currently isn't being done?
I believe we must respect our marine heritage and take advantage of the opportunities Charlotte Harbor and our waterfront offer. This means the city must do everything we can to keep our waters clean. After all, without the harbor and rivers, there would be no Punta Gorda. I also think we are several hundred boat slips short of what we need in the area and I'd like to see more marine services available waterside. I am in favor of an additional city managed mooring field and day docks if we can make those happen.
How would you approach improving and even expediting efforts to add more affordable housing to the area?
I agree additional affordable housing in the area is needed (having seen that need from an employer's perspective during my stint at the yacht club) and that it should be encouraged. The Live Local Act will go a long way toward addressing this issue. This new law was just passed by the State Legislature and signed by Governor DeSantis. It takes effect on July 1, 2023. It will have a profound impact on cities all over Florida. This broad reach from Tallahassee into local governance will make it more important than ever that we have and support smart, experienced, and savvy leaders - seasoned leaders with the knowledge and familiarity of the instruments and processes needed to safeguard the charm and character of our city - as we get to the task of building the downtown we dream of and deserve after having gone through so much.
Live Local happened. We can't undo it any more than we can undo Hurricane Ian. The measurement our success will be how we react. We can place hard restrictions on development - which would force builders to make every major development a Live Local development. And if that's what this community wants then so be it.
My local experience tells me that this community does not want every major development in our City to be a Live Local affordable housing project. And if that is truly the will of our city residents then we need to make every effort to make it more appealing to developers to work with our vision for Punta Gorda instead of the vision of Tallahassee. We will need to have directives which will entice builders to develop as we wish instead of as Tallahassee dictates.

There is no doubt development is coming - Tallahassee has guaranteed it. The question now is are we going to continue fighting the battle we already lost and let developers do what Tallahassee wants - OR are we going to take this as an opportunity to come together and create LDRs which will align development with our vision?
How can Punta Gorda bring in younger families and residents to encourage future sustainability? Or should we just keep relying on being a retirement town?
As I said earlier, progress is inevitable and I believe in responsible, thoughtful, smart growth. As Punta Gorda has grown, I am seeing more younger families. That's natural growth and is necessary to provide the support and services that meet the wants and needs of our demographic. I think Punta Gorda will be a haven for retired people well into the future. We should encourage a mix of both retired and younger citizens. These are not mutually exclusive. The city should support a wide variety of activities that appeal to all, including younger families.